Jaguar 3.4s-type Manual O/D 1967 British Racing Green
Original UK 1967 car built just before the 'economy' version was launched.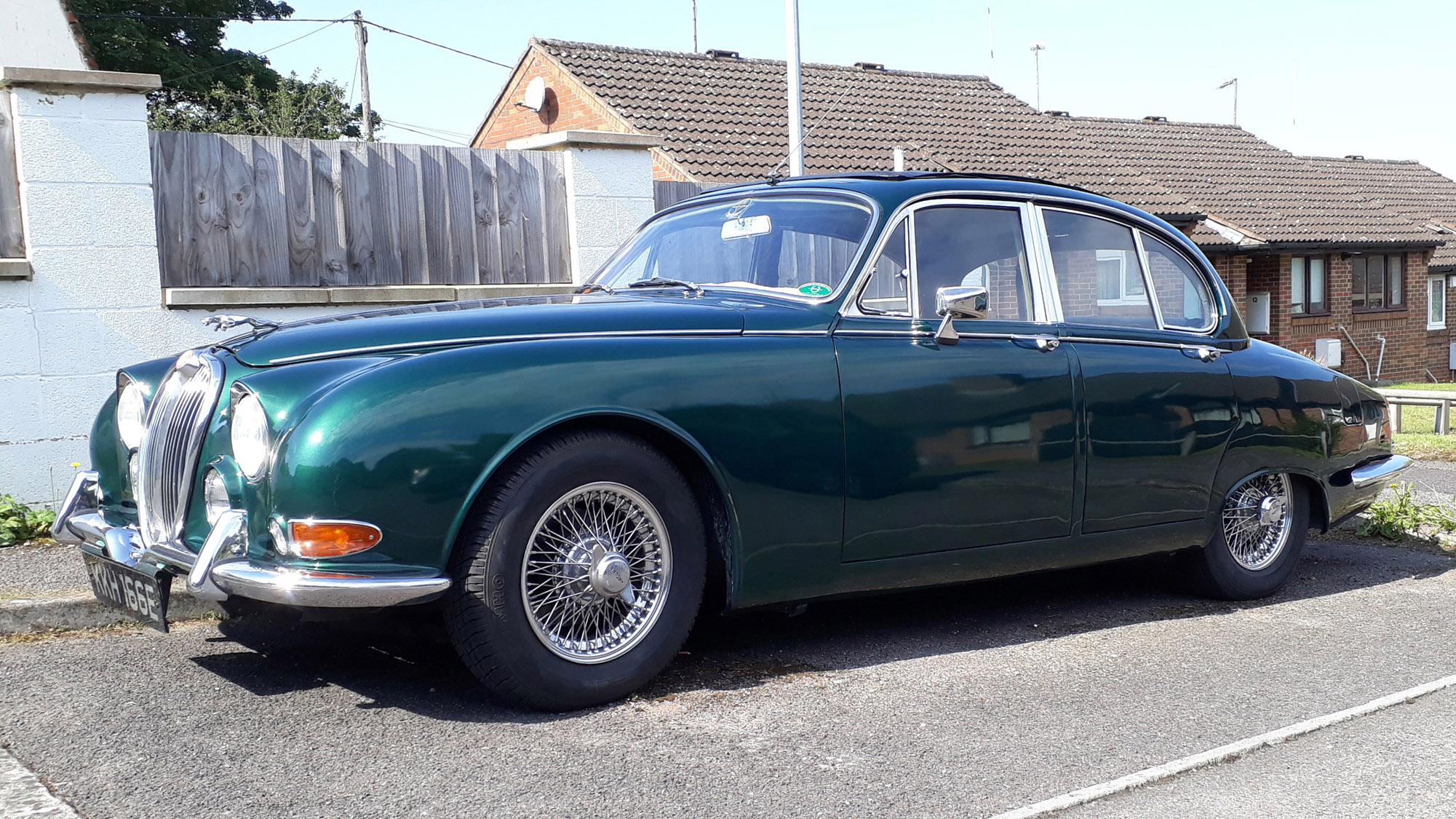 (above - The Jag in 2019)
HISTORY:
If you know anything of this car's history prior to 1986, please let me know here.
1986 - 2019 (Previous owner - Portugal)
1986 Car exported to Portugal
1986 - 1990 (approx)
Stripped down, new jacking points (4)
Webasto sun roof fitted
Bare metal respray in BRG BNA opalescant
New chrome wire wheels and new tyres
Interior seats, carpets and door panels refurbished
Stainless steel exhaust fitted
New front suspension springs
New front discs
2006: Engine overhauled: new rings, new crankshaft and shells, new oil pump and chain
Electronic ignition fitted
New seals on overdrive
New electric fan fitted
2006 - 2019 Dry stored in Portugal, driven occasionally.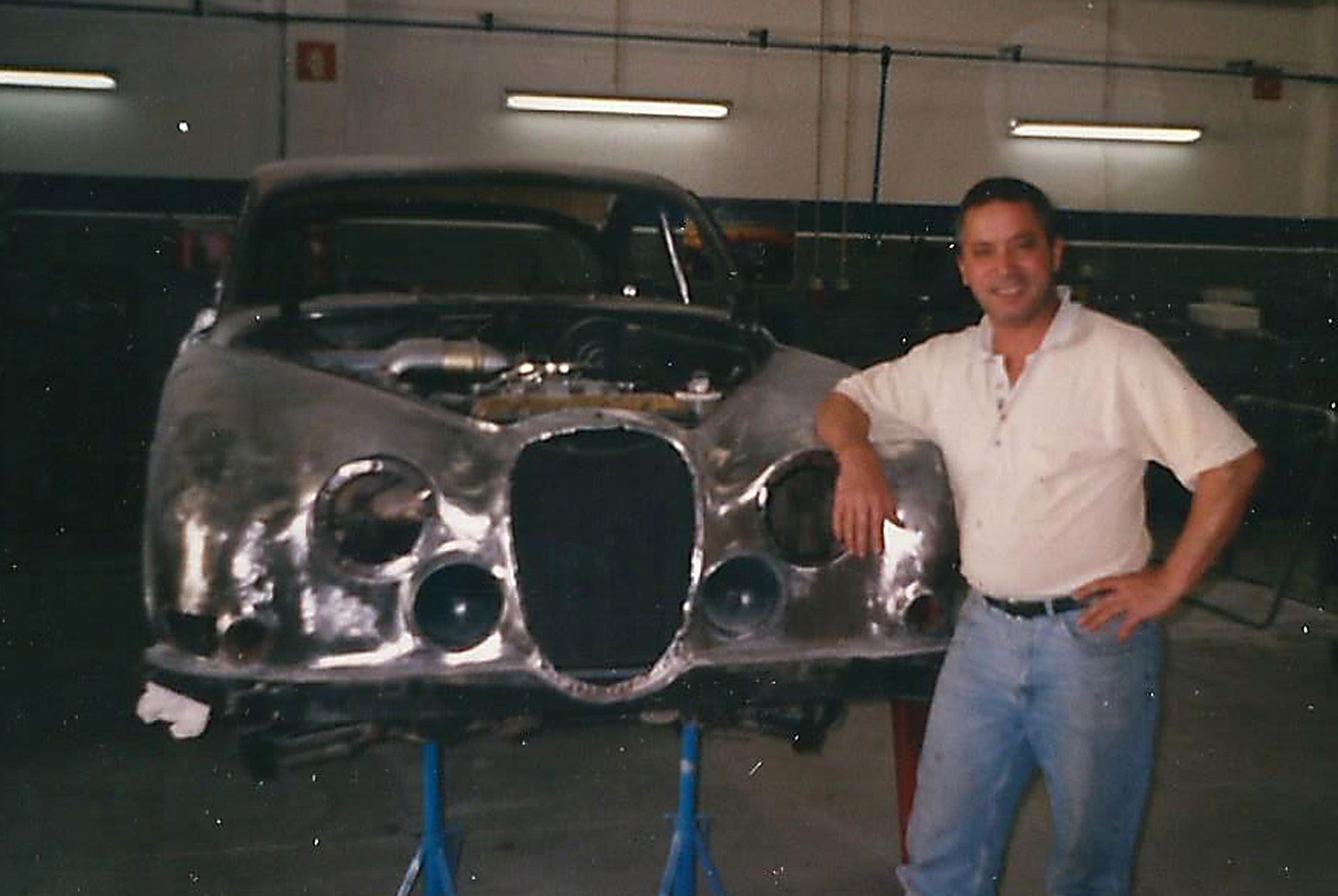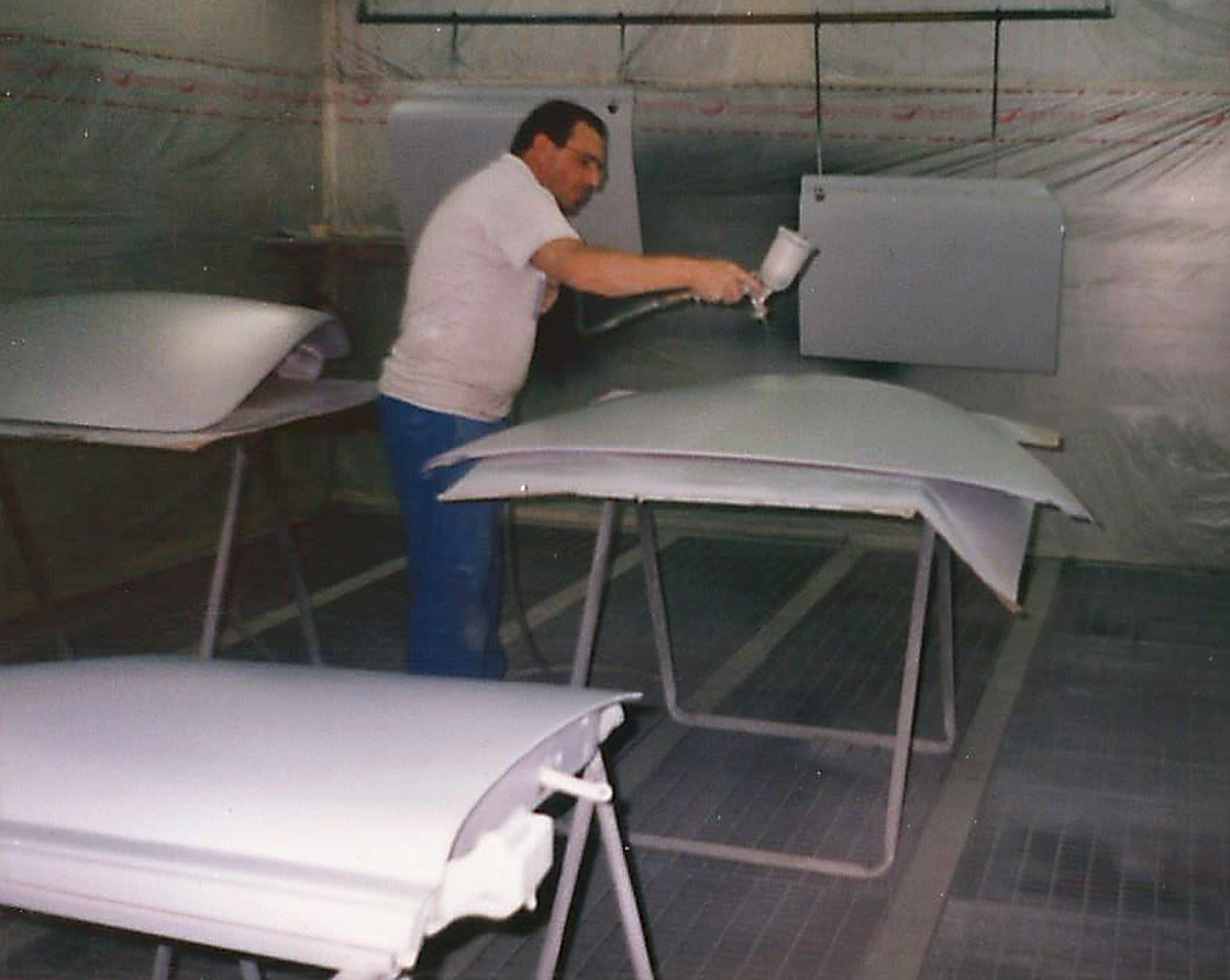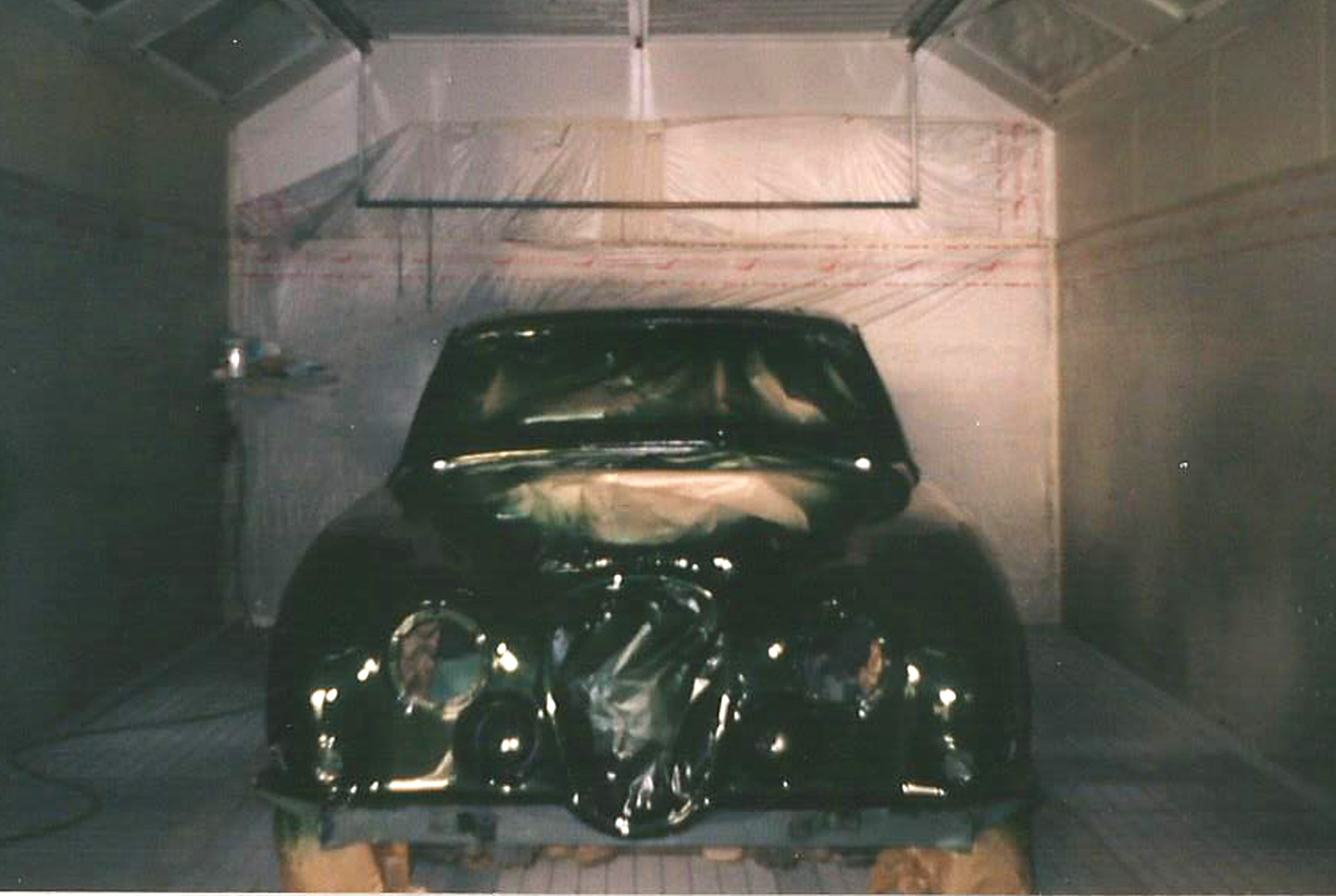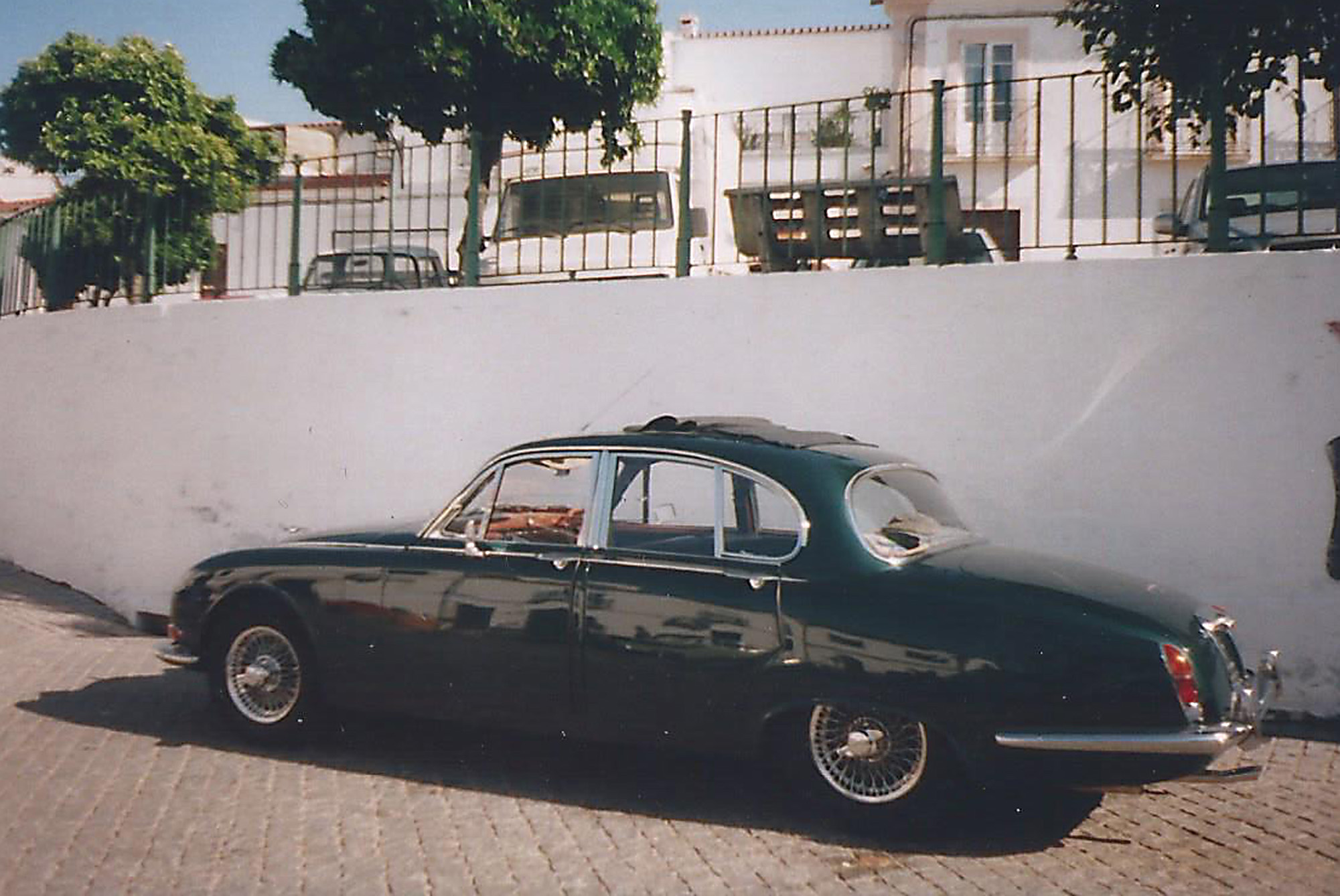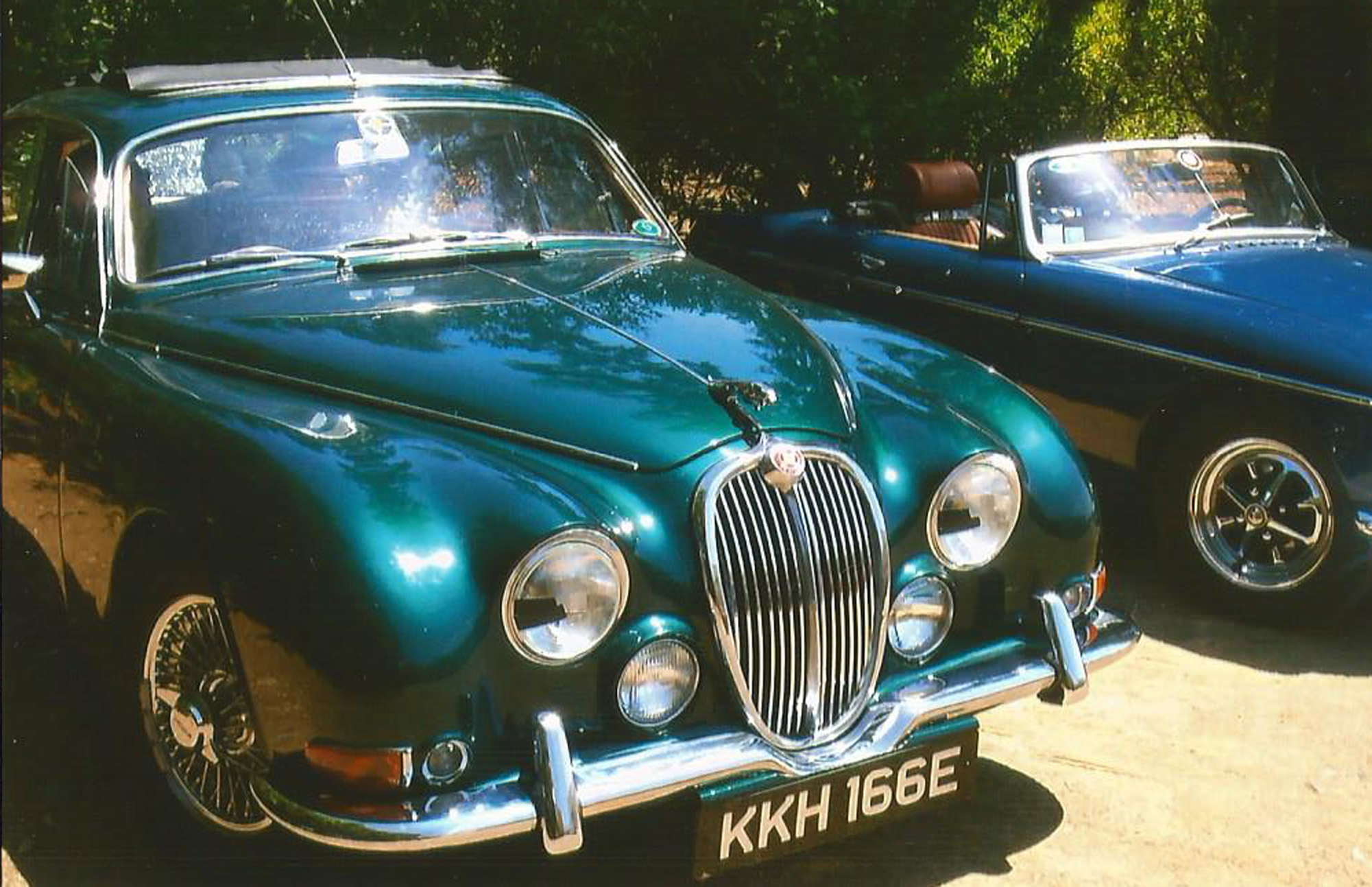 2019 - present (Current owner - U.K.)
A Jaguar restoration company has completed the following works in 2019:
Engine removed and fully serviced
Front and middle wiring looms removed
Engine compartment cleaned back and re-sprayed
Aluminium components polished
New chromed head bolts and cam cover bolts
Complete new clutch assembly
Cooling system - new hoses throughout and stainless steel pipes fitted
New high-capacity radiator fitted
Carburettors stripped, serviced and polished
New front and middle wiring looms fitted
All new supension bushes front and rear
All new steering bushes
New engine, gearbox and exhaust mounts
Brakes overhauled
Brake pipes replaced with copper
New electronic fuel pumps
Re-chromed body parts
New alternator
Negative earth conversion
New sound system
Anti-rust treatment throughout
And yes - the clock actually works!